Your business stuck? Struggling to grow?
Contingent CXO is "the growth catalyst"
Helping Small & Medium Enterprise
to cost-effectively achieve scale and growth.

Scale
Through Simplicity
How stable is your operating structure?

Does it have the right foundations
to support growth?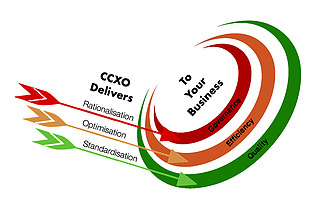 Creating scale within your operating model, provides the platform for real growth.
Explore

Principles
Through Simplicity
Solutions centre around mindsets
Mindsets centre around problems
Problems centre around people
People are at the centre
Whether it's your Customers or staff,
scale and growth are dependent
on human centric design.

Contingent CXO focus on:
Collaborative problem identification
Profiling stakeholder mindsets
Ensuring the right baseline is tested
and built upon
Click here for free eBook on Positioning
Growth
Through Value
What is your business' potential?

How will it grow? How big will it grow?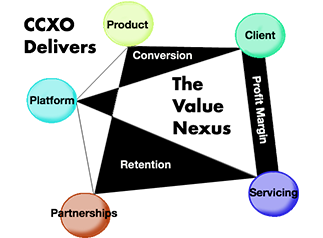 Maximising value at the nexus of where all elements meet.
Explore
Unlocking business potential,
helping to achieve it.
Industries Delivered To
CCXO tackles industry agnostic problems, to refocus Clients on what they do best, across:
Banking & Finance
Professional services
Media & digital marketing
E-commerce & software
Luxury goods retailing
Alcohol distribution
Telecommunications
Startups - online marketplaces, IoT, apps, etc.
The CCXO team have geographical experience in:
Primary: Australia, Singapore, UK, Japan, Hong Kong
Secondary: Indonesia, India, South Korea, China
Engagements Delivered
CCXO have delivered many outcomes, including:
Strategic redefinition of vision & mapped out roadmaps
Business Process Re-engineering for operational efficiencies
Resource restructuring & organisational redesign
Business performance and analysis (Revenue vs. Costs)
Risk management assessment & recommendations
Financial analytics and MI design and implementation
Business Case preparation and funding procurement
Negotiating frameworks for Client contract migration
Sales & Marketing funnel conversion & training
Business coaching to resolve shareholder misalignment
Our approach is to listen to Client needs, and leverage our experience to develop tailored solutions.
CCXO - "the growth catalyst"